Life Skills for the Adult Sized Life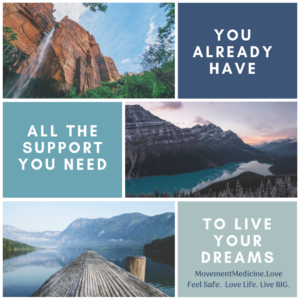 If you desire to fast-track your life - you are in the RIGHT place! By taking the time to develop Healthy Relationships using Body Language Skills, EVERY area of your life will improve.  From your intimate to your personal - even on to your professional life - you will be able to use these skills to develop a stellar portfolio of people skills.
And thus - be the talk of the town.  That is just how powerful learning body language skills is.
Below, please find a list of our growing online courses the will help you
develop the body language skills you need
to create, build and sustain healthy relationships
allowing you to deepen your connection
AND
increase your relationship satisfaction!
Services Offered:
Online Courses through Movement Med University (See below)
---
ONLINE COURSES
---
BODY LANGUAGE 101 FOR CONSCIOUS DANCE, CLUBS & BARS
If you love to move, sway your hips or in other words - dance, yet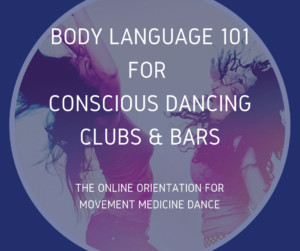 Do not like the general dance scenes (bars/clubs)
Want to workout and not feel like you are working out
Desire community...and perhaps even...healthy touch
Love to have fun while shaking your booty!
Then you will want to check out Conscious Dance. This course gives you the low down as well as some Body Language skills and tips to make it easier to break a move!